Now offering DISTANCE COUNSELING to all Texas residents as an option for treatment in addition to in office - counseling. Please see link in menu for more information.
HAPPY 2017!
It's the perfect time for renewal!
Don't let another season pass without you taking important life steps.

Allow yourself to embrace new opportunities for growth by getting help for your underlying issues that are hindering you.
YOU CAN START WITH SMALL STEPS TOWARDS FEELING BETTER BEFORE THE END OF THE YEAR ARRIVES SOON...

It's time to

JUMP

START

YOUR

GROWTH!!
If you're looking for extra support and guidance through a challenging situation or you're just ready to move in a new direction in your life, take a leap now to achieve your goals.

Please see links to the left to learn more about me - the counselor, my services, and helpful growth tips.
Then call or email me to set up a free phone consultation today.
You can CALL NOW (832) 786-8559.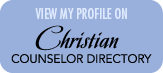 anxiety treatment | couples counseling | depression therapist | grief counseling and grief therapy | marriage counseling | social anxiety therapy